Caffé Palermo
Welcome To Caffé Palermo
Home Of The Cannoli King® Little Italy, NYC
Baby John, the Cannoli King®, keeps up his reputation and the authenticity for his delightful creations, working on the desserts individually himself. Since the spring of 1973, Baby John has been visited and getting stamps of approvals time and time again by celebrities across Hollywood such as Danny DeVito, Clint Eastwood, Henry Winkler, Quincy Jones, ICE T, Ray Romano and Katie Holmes,  to name a few. 
Our specialty cannoli and other delicious treats can be delivered with mail order as well as online service, or you can stop by for a visit and enjoy the atmosphere where you can order a 

round of espressos and Palermo's famous cannoli.
From tourists to newlyweds, every review – beyond sustaining a consistent 4.5-5 star rating – reveals a story about how they came across the legendary cafe and learned the new meaning of Cannoli!
"Every time I am in NYC I have to stop here for their cannoli! I've had cannoli from many different places and this is my favorite by far and best tasting!"- Mike Hunter
Welcome To 
Caffé Palermo NYC
For more than 46 years now, Caffé Palermo has provided people in NYC and all over the world with the best Italian pastries and best cannoli that money can buy.

Baby John is the heart and soul of Caffé Palermo. He is dedicated to providing the best cannoli and pastries you will find in NYC. He is always prepared with his signature smile and his friendly service, so stop in and say, "Hi!" 
Each of our recipes is made with only the best ingredients for a consistent delicious flavor that you just cannot get anywhere else. We know that after one bite of our Italian delicacies, you will come want to try everything we have to offer. We have proudly been a must-stop shop in Little Italy for four decades and we are committed to being here for many, many more.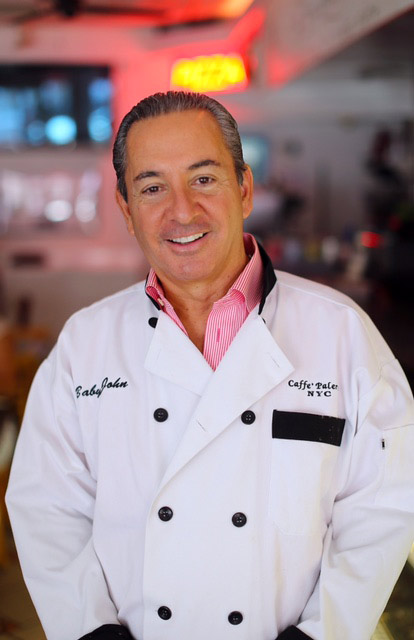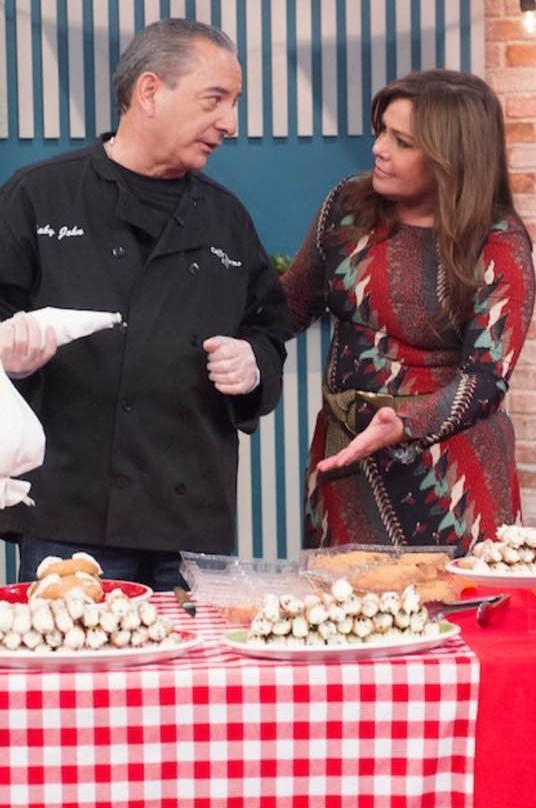 It's True!
Celebrities
LOVE

Caffé Palermo!
In addition to The Cannoli King

®

being featured on the Rachel Ray Show and on the Food Network, many celebrities have visited Caffé Palermo over the years! When dining inside, you'll see a few have identified their favorite dessert. Here's just a few of the famous people who we've had the pleasure of serving: Ben King, Bobby Valentine, Buddy Greco, Chazz Palminteri, Clint Eastwood, Connie Francis, Dallas Cowboy Cheerleaders (2005), Danny DeVito, David Cone, Dennis Farina, Donna Summer, Franco Ford Coppola, Gianni Russo, Gov. Andrew Cuomo, Gov. Mario Cuomo, Gregory Park, Harry Guardino, Henry Winkler, Ice T, James Gandolfini, Jerry Orbach, Jimmy Breslin, John Cazale (Fredo), John Stamos, Katie Holmes, Mark Cuban, Mayor Bill deBlasio, Mel Brooks, Meredith Vieira, Michael Imperioli, Mike Modano, Quincy Jones, Ray Romano, Robert Davi, Ryan Seacrest, Secretary of State Madeleine Albright, Senator Chuck Schumer, Telly Savalas, Tommy Hilfiger and NY Yankees Legends Mickey Rivers and Jeff Nelson.
Fresh Ingredients, Tasty Treats
Since 1973, Caffé Palermo has provided the residents and tourists of NYC, and all over the world, with the best Italian pastries, including the VERY BEST cannoli –  EVER!
Caffé Palermo takes pride in the longevity of its presence in Little Italy and as a must see tourist attraction, recognized as home of the "Cannoli King®".
While the sweet tooth will be delighted with a varied of assortment of desserts, chef Baby John also serves a delectable tasting menu, serving lunch and dinner. Whether you are craving pizza, antipasto or a meatball parmigiana hero, there is evidence of exemplary integrity of ingredients that charm the taste buds and provide a true Italian flair with family recipes passed down from generations.
If you are looking for something to nibble on — such as a bowl of marinated olives and some fresh fennel for dipping in extra-virgin olive oil, or a wedge of fine Parmigiano-Reggiano and some bread … or if you are a bit hungry and more in the mood for grilled to perfection dishes, antipasto platters, an assortment of panini, varied pasta, pizza and desserts, Caffé Palermo is serving incredible Italian cuisine for lunch and dinner and perfect for all ages.
Indoor & Outdoor Seating
Delivery Is Available
Walk-Ins Welcome
Waiter Service
Catering
No matter if it is early morning, midday or a late evening date, be sure to stop in to Caffé Palermo and order a round of espressos and Caffé Palermo's famous cannoli.
In addition to the standard beverage choices, Caffé Palermo offers a wide selection of thirst quenching drinks to include specialty hot, iced and blended teas, gourmet coffee, Coppa cocktails, white and red wine, along with craft and domestic beer – all excellent pairing choices when accompanied with one of our many entrees, cannoli and other ambrosial desserts. 
Chef John DeLutro and his crew make the best cannoli, cheesecake, tiramisu, and other delicious treats you won't find anywhere else in the city, the state, or the country. Since opening our doors in the Spring of 1973, we have become world famous for our cannoli and other Italian specialties. Whether you are in the neighborhood and looking to satisfy your sweet tooth, or shopping online for a mail order cannoli package, we know that you will never taste a better Italian style treat. That's a promise!
If you're trying to decide where to eat in Little Italy NYC, Caffé Palermo is a must-do NYC experience. Proprietor Baby John holds the self-appointed but well-deserved crown title of Cannoli King®.
Baby John's cannoli are hands-down, bona-fide and certified best cannoli in New York City. In fact, they are the best cannoli you'll ever eat! For more than 46 years, Caffé Palermo has been providing the people of New York City and the world over with the finest Italian cuisine, world famous cannoli, delectable pastries and and incredible atmosphere for pure enjoyment.
Caffé Palermo is open 7 days a week.
Walk-ins are welcome with a choice of indoor and outdoor seating.
Online ordering is available to ship our pastries anywhere in the world.
We offer local delivery, including lunch and dinner, with our concierge service.
Catering service is also available.
Order below or give us a call:
212-431-4205
Our desserts are made from scratch and fresh daily! No matter if you are craving chocolate, New York style cheesecake, a delightful tiramisù, creamy rose panna cotta, biscotti, parfait, gelato or our world famous cannoli, there is no doubt that your cravings will definitely be satisfied at Caffé Palermo!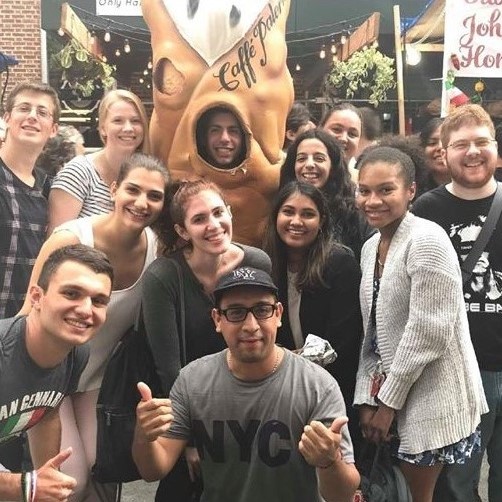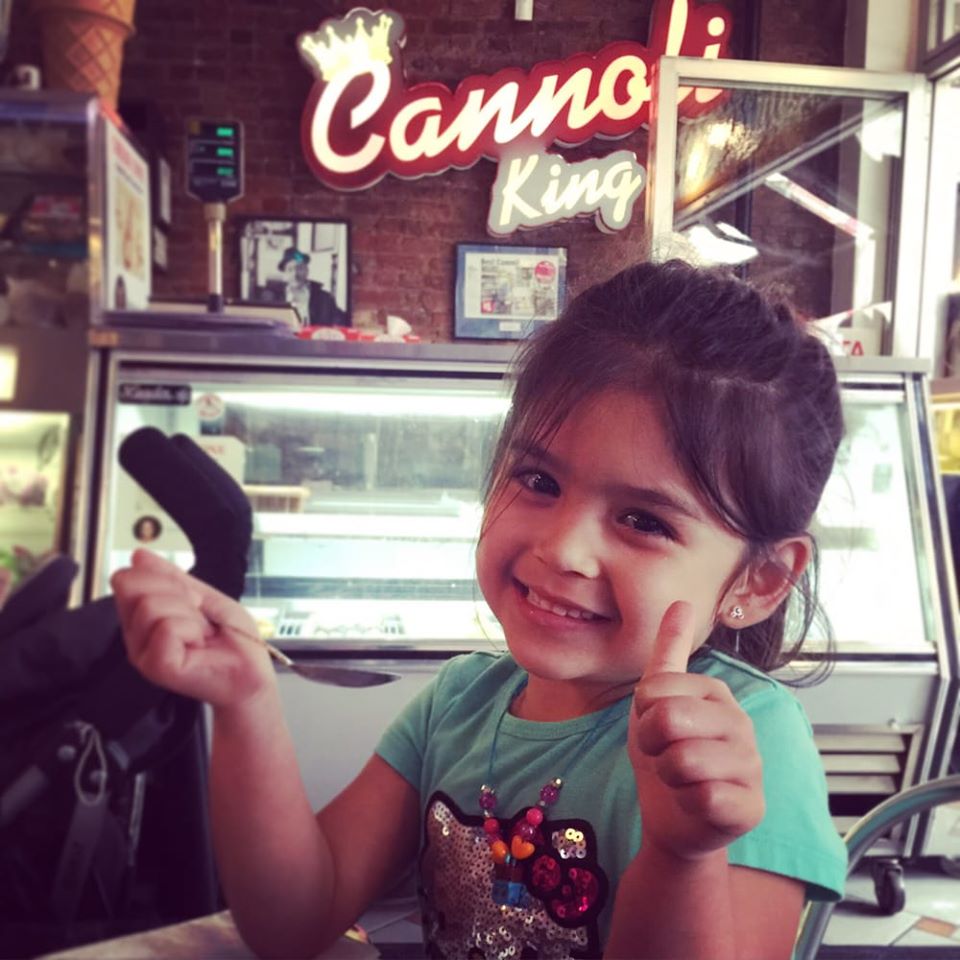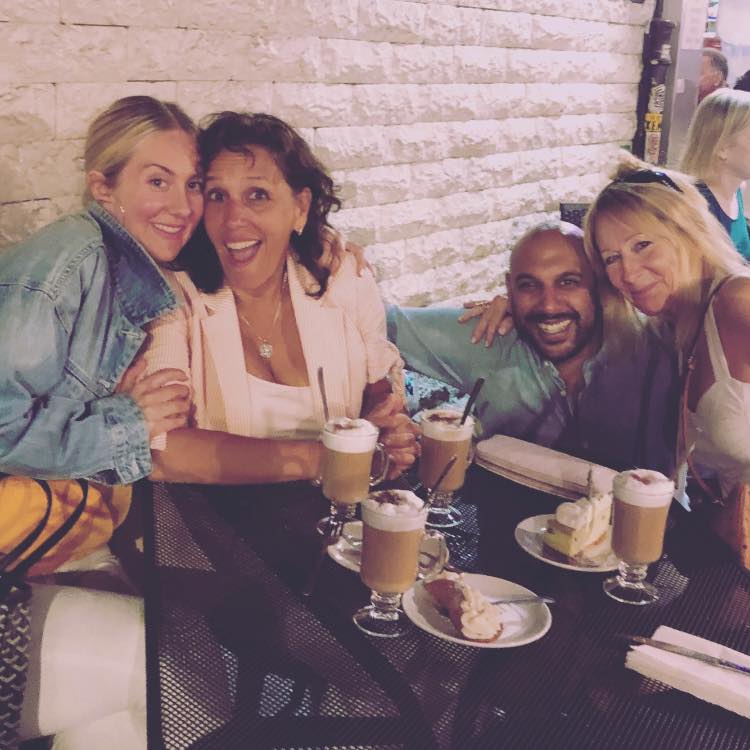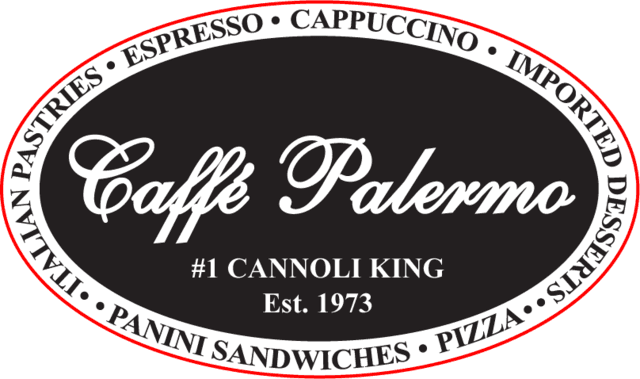 148 Mulberry, Little Italy
  New York, NY 10013
HOURS OF OPERATION:
  12:00 pm – 10:00 pm
 (Closed Tuesday)
FRIDAY – SATURDAY: 12P-12A
INDOOR / OUTDOOR SEATING
Curbside + Local Delivery Available
We would love to be a part 
of
your next special event!
Caffé Palermo caters locally and we can ship our pastries to any location in the world.
Perhaps you would like to surprise a special someone with a delicious taste from the Cannoli King®. Maybe you want to be the hostess with an Italian finesse and create a very memorable event. Simply reach out to us by filling out the form below, sharing a little bit about your special occasion or online order. We will be sure to answer right away with options and expectations.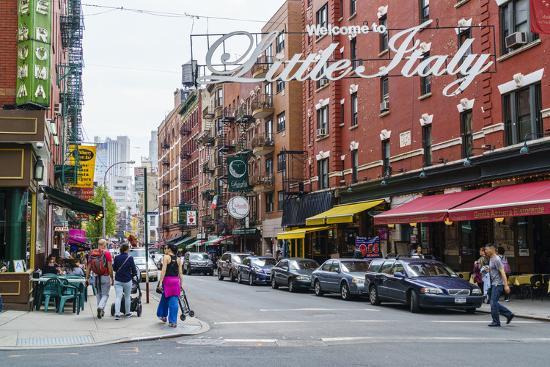 Little Italy, NYC
Situated in lower Manhattan and what was home to the largest population of Italians in New York City, Little Italy still holds a dozen of Italian restaurants key to feeding those who can't get enough of the traditional, rich, homestyle foods of the Italian cuisine. Among these key places, Caffé Palermo (148 Mulberry street) serves up fresh, creamy, sweet, giant cannoli desserts as well as other famous Italian desserts and delicacies such as cheesecake and tiramisu, where every bite is guaranteed by customers to be filled with delight. It is simply a perfect place for dessert after a nice pasta meal in Little Italy. Just be sure not to overeat the savory, and save room for the sweet. But if you started with Caffé Palermo, you wouldn't have to worry about ordering additional lunch items, when every treat satisfies fully and leaves you with a pleasant, "taste like more" finish.